Today, I will gratefully accept an honorary degree from the University of Alberta in Edmonton. This is special to me, as it's where I spent some of my early years as a scientist and kicked off my career in broadcasting.
The university is in the heart of Canada's oil country, and the degree has stirred controversy. But it has little to do with the degree itself or my views on the oilsands, and everything to do with how difficult it is to have an honest, respectful, science-based discussion about Canada's energy future.
There's a lot of fear and insecurity around moving away from an industry that's been an important economic driver for decades. Change, after all, is hard.
Yet the rest of the world is proving that now is the time to transition – fairly and justly, including all citizens – into a clean and sustainable renewable energy economy.
Governments are sometimes said to be investors "of last resort". That is, if a government is the only willing investor in a project or product, its private sector viability is lacking.
The Canadian government's decision to buy and take over Kinder Morgan's Trans Mountain pipeline project may go down in history as a massive misstep, not just because of the questionable business case, but also for the inherent environmental risks and lack of consideration for the rights and title of indigenous peoples during this so-called "age of reconciliation" in Canada.
The project puts Canada's climate and biodiversity goals, long-term economic prosperity and indigenous reconciliation efforts at risk. No matter who builds the pipeline, these risks remain unchanged.
Globally, more than $6tn has been divested from fossil fuels. This money will be reinvested in renewable energy, clean technologies and other sectors that create more jobs per dollar invested. This makes it a risky time to spend taxpayer money on carbon-intensive energy. The rest of the world is prioritizing cleaner energy sources.
It's time to invest in Canada's oilsands workers, not the oilsands. This is why groups like Iron & Earth are helping oilsands workers shift into roles within 21st-century energy projects. Instead of fighting to protect yesterday's jobs, they're helping ensure the health and prosperity of workers, their families, communities, economy and the environment.
This pipeline project and consequent scaling up of oilsands extraction also jeopardize Canada's ability to meet its international Paris Agreement commitments. Expanded oil and gas production that comes with the Trans Mountain project would require the rest of Canada's economy to reduce emissions by half by 2030 and 85% by 2040 to meet our greenhouse gas reduction targets. This would be very difficult if not impossible.
That's not the only science-based analysis ignored by the federal government in its assessment of this pipeline's value to Canada.
The National Energy Board's (NEB) project review ignored the effects a sevenfold increase in tanker traffic would have on the region's 76 remaining critically endangered orcas. The Salish Sea's southern resident orcas are endangered under Canada's Species at Risk Act, and the tanker route transects critical habitat they need to survive and recover.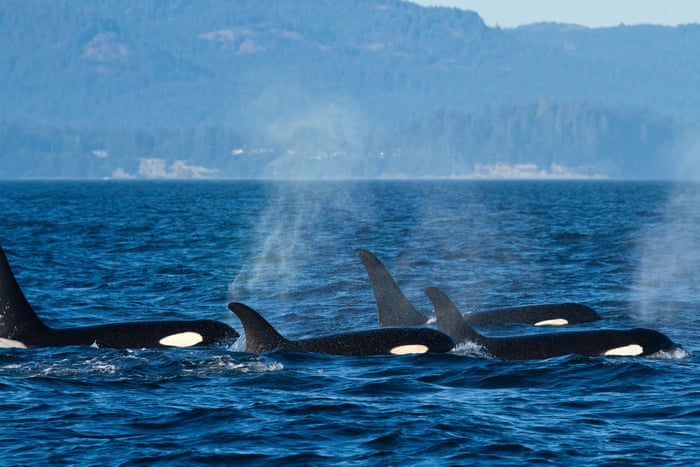 In 2018, one might assume that governments worldwide recognize that sound science is the best driver of smart policy. But this project was never based on sound science.
Canadian and international scientific reviews also show how little we know about the effects of bitumen in the marine environment. And the best responses remove just 10 to 15% of spilled oil. No wonder British Columbians are concerned the risk to the coast from oil spills is far too high and would bring environmental devastation and unacceptable economic losses to tourism and other industries.
There's also the issue of properly engaging indigenous nations when large industrial projects cross their territories.
Several indigenous nations have taken the government to court, arguing the NEB approval process did not consult them as required by Canadian law, a claim that Canadian media have recently corroborated. Of the more than 130 First Nations that could be affected, just 43 have signed benefit agreements.
Indigenous reconciliation is crucial to Canada's future. Yet this engagement process has been flawed at best. We are not living up to our commitments under the UN Declaration on the Rights of Indigenous Peoples. Meanwhile, a private member's bill that would ensure Canada's laws conform with the UN declaration passed through its final stage in the house of commons just last week.
Last week's decision to nationalize an energy infrastructure project with a weak economic outlook – while jeopardizing our ability to meet our Paris commitments, protect iconic species and develop stronger relationships with indigenous peoples – will bring negative consequences for decades.
By investing in this sunset industry, we further delay retiring carbon-creating assets and fall further behind in the global adoption of renewable energy. We risk meeting our Paris climate targets and we jeopardize our children's future.
Moving forward with this project is surely in some people's best interest, but it's not what's best for Canada.